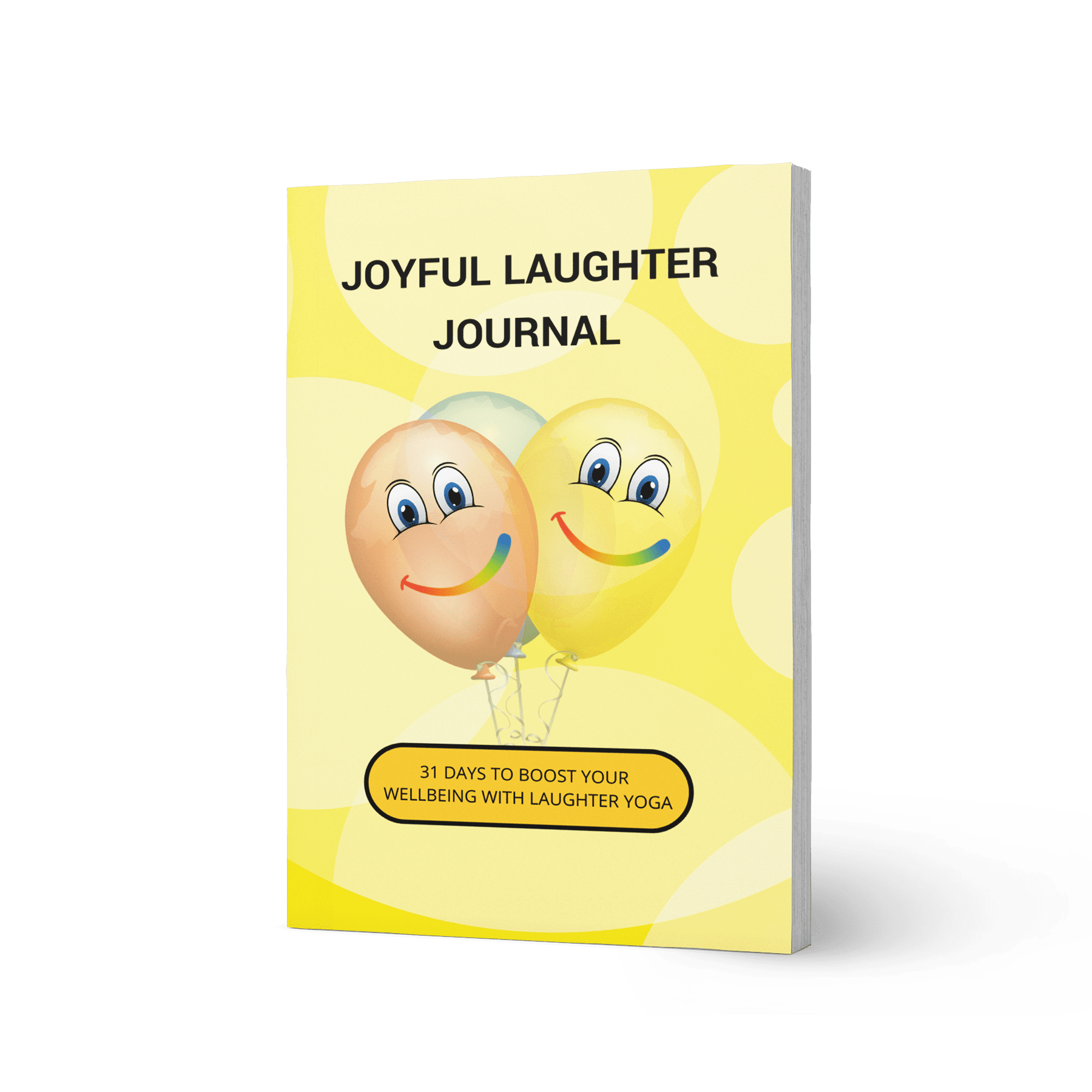 Joyful Laughter Journal
An undated Journal book  - with 31+ video links for 31 days of Laughter Yoga exercises - to boost your mental health, happiness and wellbeing with Laughter Yoga (heartily laugh on purpose with deep Yogic breathing) for adults.
With the help of 31 links to specially made Laughter Yoga exercises, you will release stress, boost your immunity, and feel happy even when you don't feel like being happy.
This Journal was created especially to make Laughter Yoga a habit - but it also has lots of self-care ideas and prompts.
With lots of colours to encourage you to fill in and enjoy the Journal, you'll find morning routine and evening routine pages for each of the 31 days. And of course, there are suggestions on how to continue your Laughter Yoga practice. Your life will be truly nourished with the Joyful Laughter Journal.
For more motivation, do consider purchasing the 31 Days Feel Good Laughter Video Course, which accompanies this Journal.
Laughter Yoga (sometimes known as Wellbeing Laughter or Laughing Yoga) is growing in popularity in the UK because of all its benefits such as stress relief, boosting positivity, energy, the immune system and boosting brain function. It's a great coping self-care tool and evidence shows that hearty laughing on purpose, as in Laughter Yoga, is amazing at helping us cope with life and work challenges. No longer shout or swear - you can now keep your cool and remain much calmer. Even if you are not feeling happy, it has been shown that you benefit by laughing on purpose. The author, Sara Kay, is an FHT Accredited Laughter Yoga Teacher, Happiness Facilitator, and Mental Health First Aider, and the founder of Serious Laughter.
Sneak peek inside the journal