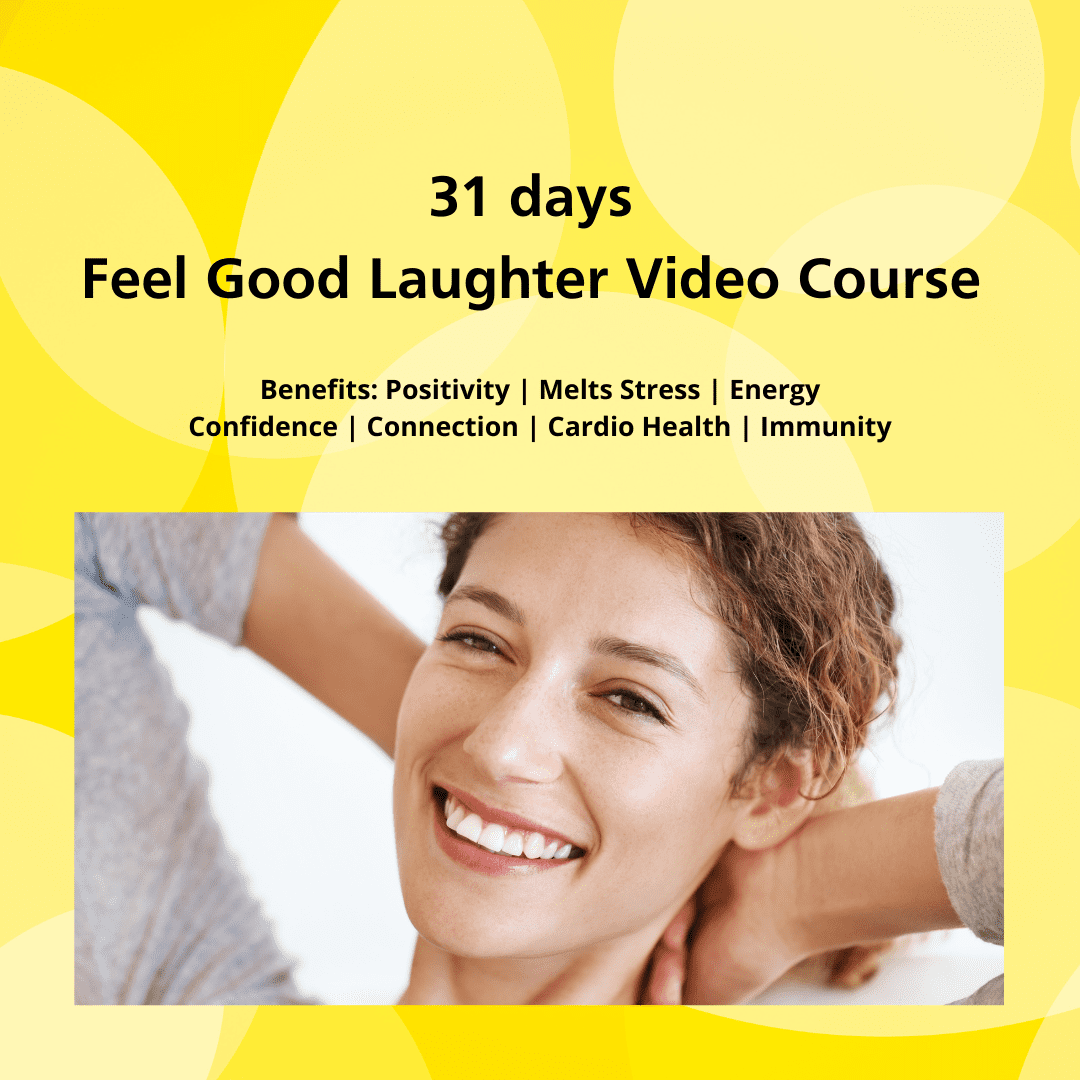 31 Days Feel Good Laughter Video Course (FREE Journal)
Starts on the 1st of each month.  You will be sent the first introduction email within 24 hours then the video course will start on the 1st of the month.
A new different Laughter Yoga video emailed to you each day - a wonderful unique eco-friendly present to cheer up your loved one on the dullest of days.
This Course requires a verified email address, confirmation that the participant is fit and healthy for laughter cardio exercise.
Laugh on purpose to release positivity, melt stress, and provide resilience to cope with life's challenges.  You will have wonderful energy and with extra oxygen to your brain, you will work with ease.
Practicing Laughter Yoga also helps to boost your immune system, so keeping you really healthy.
For more in-depth self-care, do consider purchasing our Joyful Laughter Journal.
Laughter Yoga (sometimes known as Wellbeing Laughter or Laughing Yoga) is growing in popularity in the UK because of all the benefits such as stress relief, boosting positivity, energy, the immune system and boosting brain function.
It's a great coping self-care tool and evidence shows that hearty laughing on purpose, as in Laughter Yoga, is amazing at helping us cope with life and work challenges. No longer shout or swear - you can now keep your cool and remain much calmer.
Even if you are not feeling happy, it has been shown that you benefit by laughing on purpose.
The creator, Sara Kay, is an FHT Accredited Laughter Yoga Teacher and Laughter Ambassador, Happiness Facilitator and Mental Health First Aider, and is founder of Serious Laughter.